Update/Status
: October 21, 2018
Apple orchard now done for the 2018 season.

We want to thank everyone for a great year
and supporting your local grower. We appreciate
all of our customers who came out and picked
blueberries, raspberries and apples, and the
people who came to see us at the farmers markets.

We look forward to next year and seeing all of
our wonderful customers again. Thank you!

Daniel and Carol Whitcomb










*****Information about the farm*****
We have been growing blueberries, apples and raspberries for 31 years. See our story on the (History link) We have been selling our fruit off the farm and at the local farmers market for 30 years. If you don't have a chance to get to the farm, we have our fruit at the Princeton Farmers Market on Saturday, and Isanti Farmers Market on Friday (starting on June 1st).

Bees/natural pollinator information: We were part of a University of Minnesota Natural Pollinator
study in 2015 and it turns out that our farm has one of the largest natural bee/pollinator populations.




Cash, Check or Credit/Debit cards accepted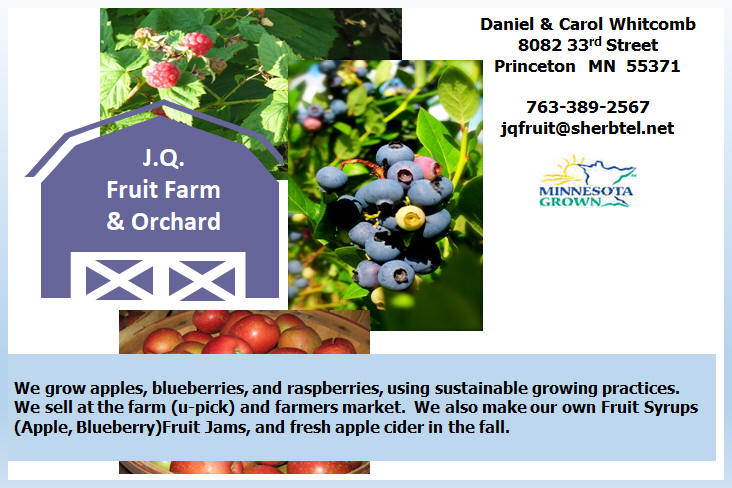 iii
Upd