Update/Status
: April 7, 2019

Blueberries are looking great right now and Dan
is busy pruning apple trees. It won't be long just
a few more months and it will be time to pick again.

We will be at the Princeton Farmers' Market starting
May 4. We will be selling fresh fruit syrups, and
blueberry and blueberry/raspberry jam. Stop by and see us.










*****Information about the farm*****
We have been growing blueberries, apples and raspberries for 31 years. See our story on the (History link) We have been selling our fruit off the farm and at the local farmers market for 30 years. If you don't have a chance to get to the farm, we have our fruit at the Princeton Farmers Market on Saturday, and Isanti Farmers Market on Friday (starting on June 1st).

Bees/natural pollinator information: We were part of a University of Minnesota Natural Pollinator
study in 2015 and it turns out that our farm has one of the largest natural bee/pollinator populations.




Cash, Check or Credit/Debit cards accepted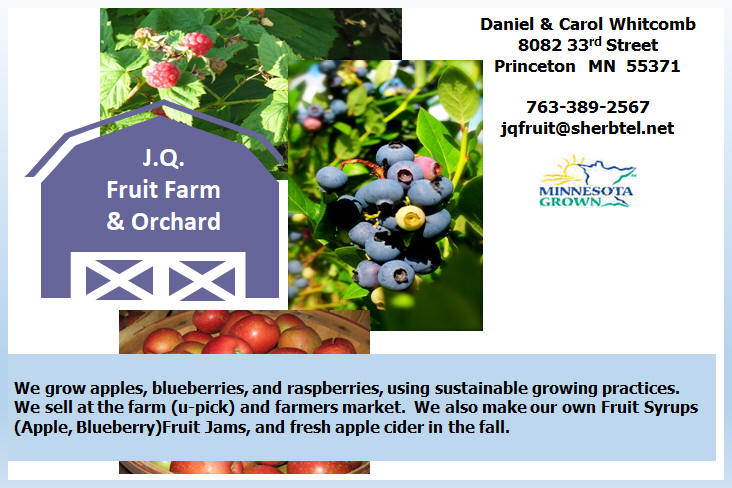 iii
Upd